Long we had to wait till lockdowns would be over, but here we are!
Beautiful Liv portrait
Can we just take a moment to appreciate the incredible portrait of Liv above?! Huuuge thanks to Jo for such a gorgeous illustration.
Sample Overlay
We finally received sample overlays as iteration progress is almost finished. There will be few adjustments to be made in design but not many, and below you will be able to have a look how that overlay looks at the moment.
Please note as it's just a sample it's made on 5mm polycarbonate (yeah, it's Vecribbon chopping boards we have and we might put it out on ebay one day ;)) Also note that on extreme closeup, the edges will look ragged — the final production run will have beautiful milled edges.
We are happy with overall print quality but the transparent area needs to be darkened to achieve nice gradient effect. To get the transparency just right, the print shop is comparing to an original overlay.
Within about next two weeks we are about to finalize the iteration and have ready overlays shipped to us.

Without further ado, here it is!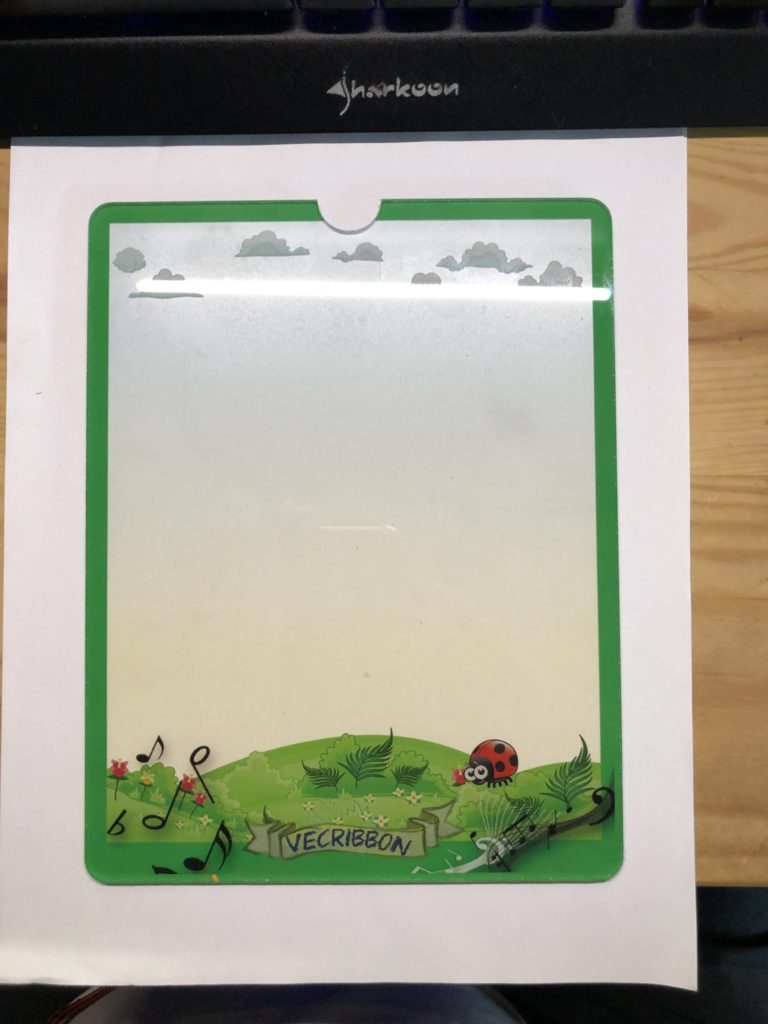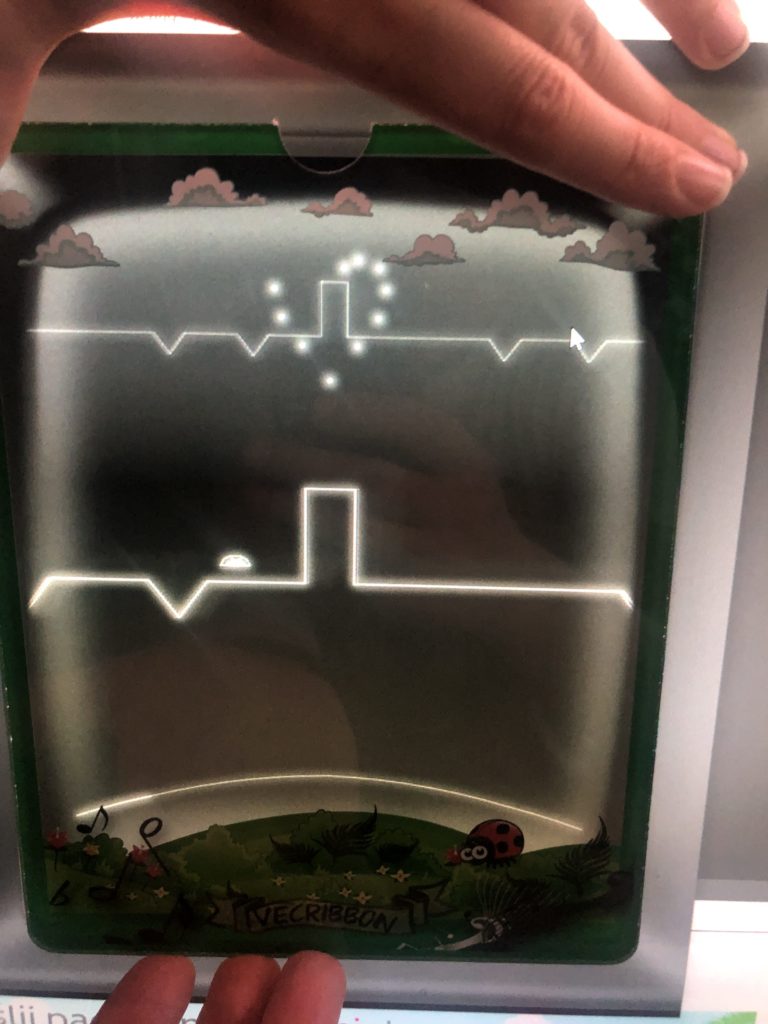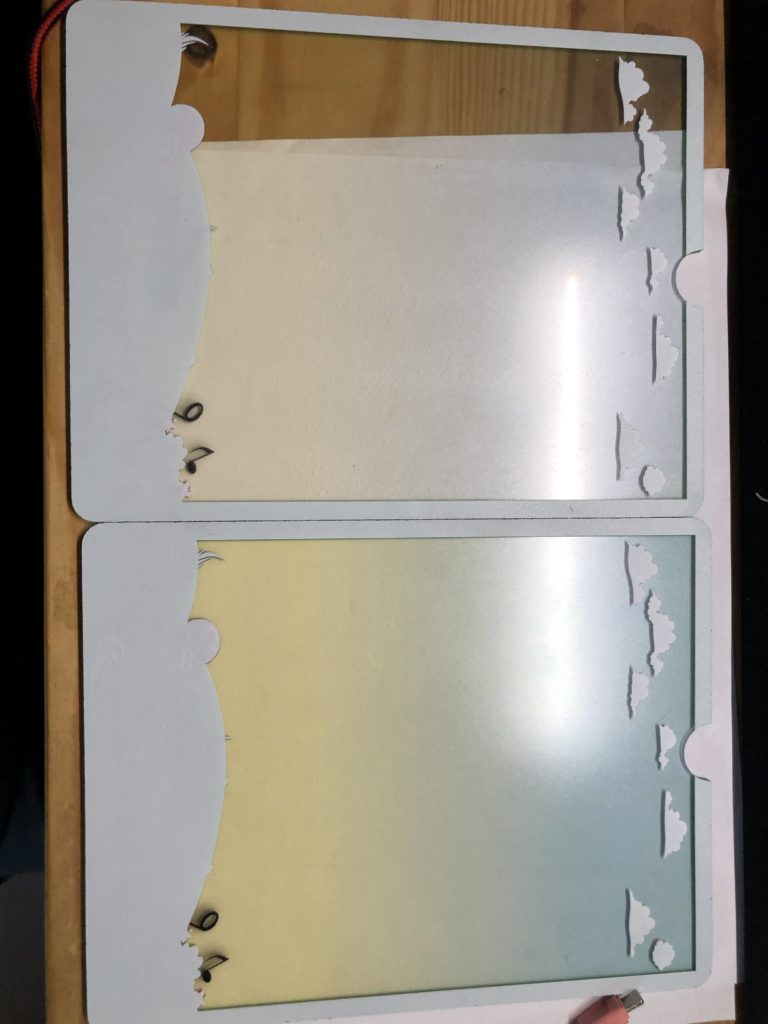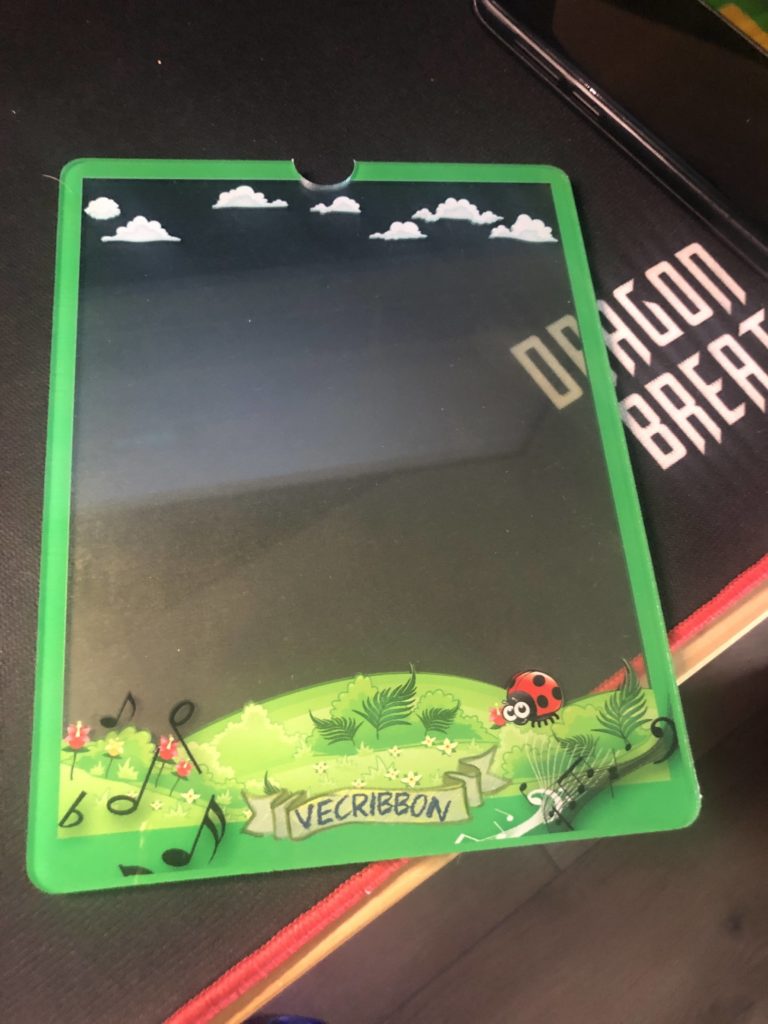 More updates soon!