Many thanks to everyone who voted in the first round. Now it's time to pick the final colour of Oracal 8300 vinyl film that will be bonded onto clear polycarbonate for the overlay.
The 5 most popular colours from the first round are each shown below. Personally I love all of them and would be happy with any of them becoming the ultimate victor 🙂
Grass Green
(#15 from Round 1)
Blue Green
(#18 from Round 1)
Pink
(#23 from Round 1)
Telemagenta
(#24 from Round 1)
Violet
(#29 from Round 1)
With the Border
Thanks to Helmut for suggesting to include this! All the colours look good with the frame, though blue-green comes close to requiring an adjustment of the green in the border. Note that they're shown here with the "chopping board" 5mm clear polycarbonate overlay preview.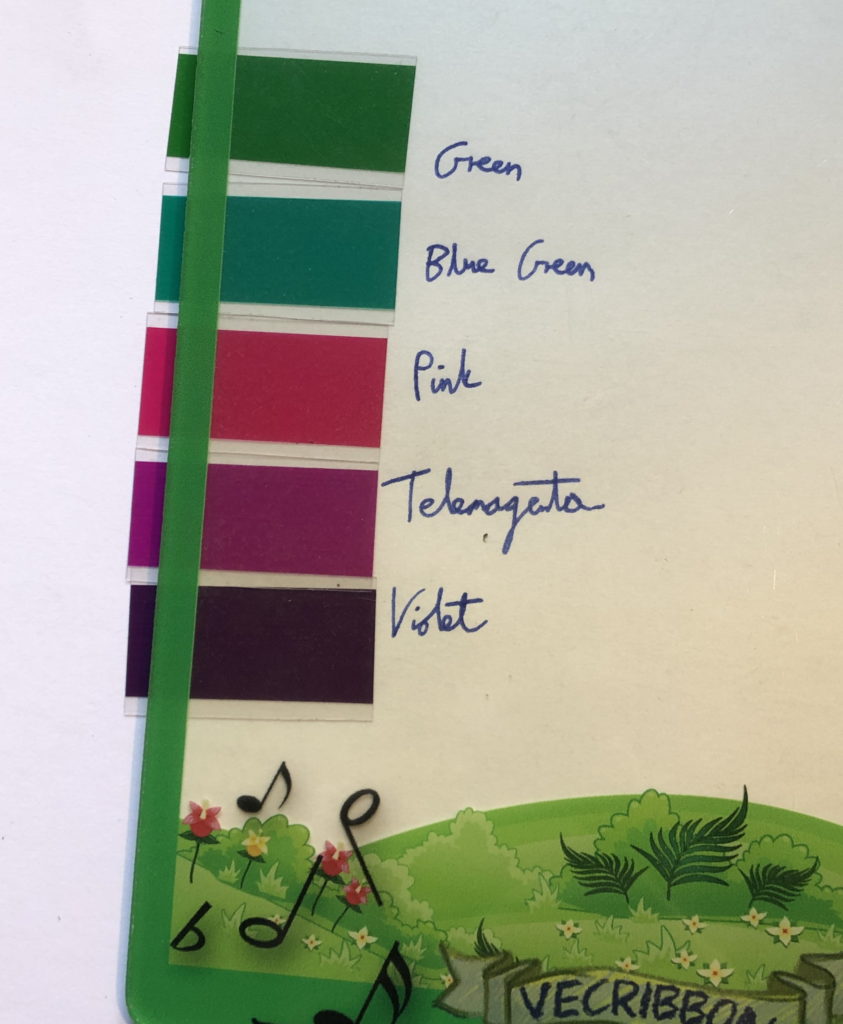 Vote!
This time, just choose your one favourite. Please base your decision more on how the vectors are coloured in-game, rather than how the colour looks with a white background. Results will be announced in a week or so.