Well, the overlay previews indeed made it to Scotland, where they met a real Vectrex and unfortunately it rapidly became apparent that they need some extra iteration.
As you can see from the pic, when held up against a typically beautiful Scottish urban landscape (ahem), the way that the gradient is currently being printed results in a lot of diffusion.
Even though the distance between an overlay and the Vectrex screen is only ~5mm at the screen center, ranging to about 10mm at screen edges, that's still far enough that the diffusion causes unacceptable focus issues.
Here's a comparison of the Vectrex boot screen. On the left is an original Bedlam overlay, on the right the current Vecribbon preview overlay: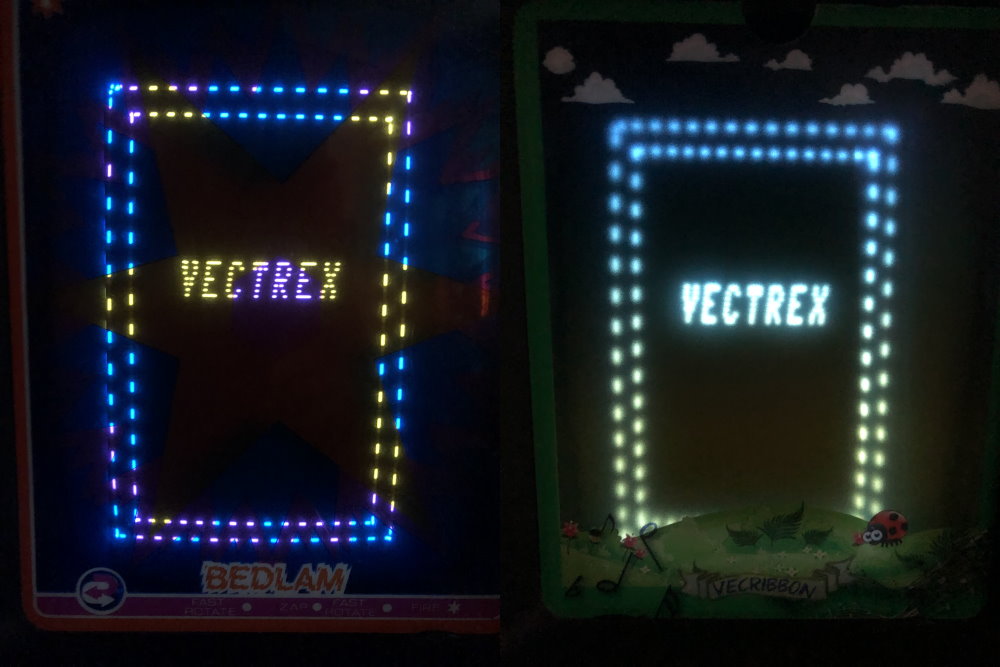 So, we're doing another iteration on overlay previews. This time round, our supplier is trying to source some coloured 0.5mm polycarbonate stock as a starting point. We should know within a couple of days what our options are there.
If we could find an attractive enough colour, we'd be prepared to drop the gradient if you guys are cool with that.
Alternatively, we're investigating to see if there's any other process we could use for getting the gradient effect on clear stock without the diffusion.
We'll run the options past you as soon as we know more!